Greetings from South Side Christian School!  We are a Seventh-day Adventist school located in Red Deer, AB.
Our staff are committed to providing quality education in a Christ-filled environment.
Our school is part of the world-wide Seventh-day Adventist school network. The Seventh-day Adventist educational system includes elementary and high schools, colleges, and universities in countries around the globe.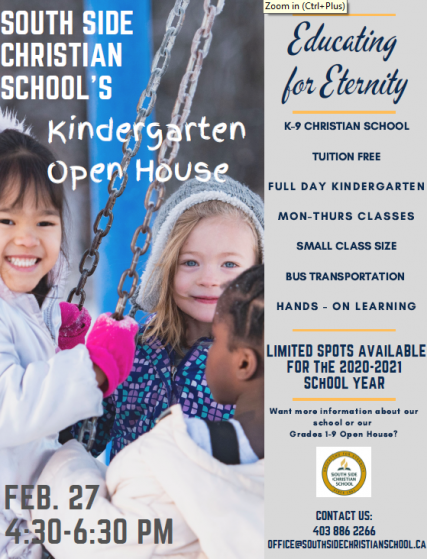 ---

---
     As the holiday season gives way to the all too familiar frigid first months, we are reminded of how resilient we are called to be. However hardy, we are still bound to mortal bodies and on occasion the "human" just may outweigh the "hardy". It is for those days that SSCS would like to share the Inclement Weather Policy.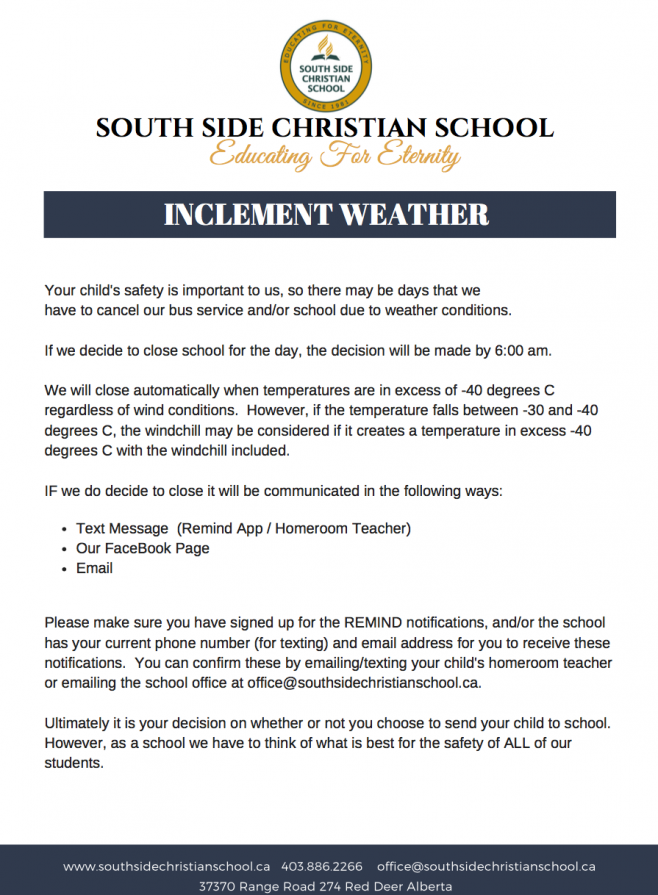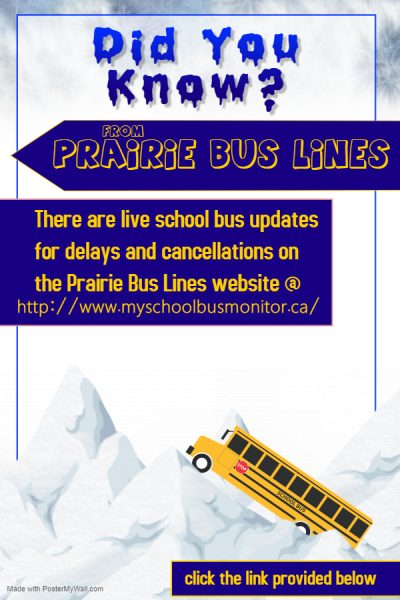 http://www.myschoolbusmonitor.ca/
---
---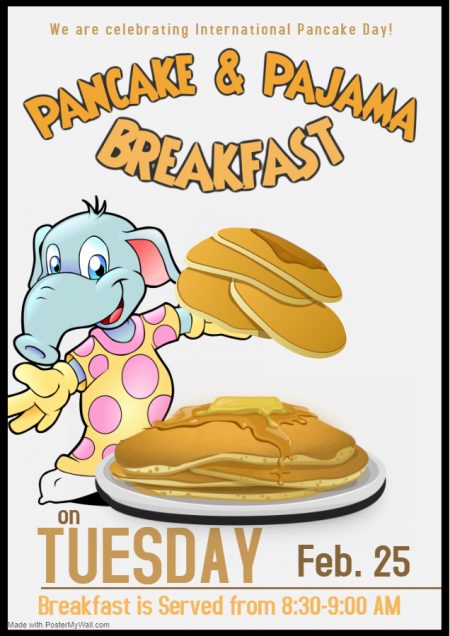 ---
If you are interested in receiving more information about our school, please call or email us.
Phone: 403.886.2266
Email: office@southsidechristianschool.ca