South Side School Re-Entry Information
Alberta SDA Conference Schools are developing plans for the 2020-21 school year, based on guidance from Alberta Education and Alberta's Chief Medical Officer of Health. There are three (3) scenarios that Alberta's Education Minister has directed school divisions to prepare for, with the understanding that school will start under Scenario 1.
Those scenarios are:
Normal school operations are able to resume
Schools are partially reopened, with some level of restrictions
Teacher-directed at-home learning continues
The goal of the Re-Entry Plan is to ensure a safe and healthy learning environment, while preserving the kind of classroom structure students are accustomed to. The Re-Entry Plan focuses on several areas essential to a safe return to schools in the fall and a commitment to the health of students, staff and the public health at large.
Click the Handbook Image Link below: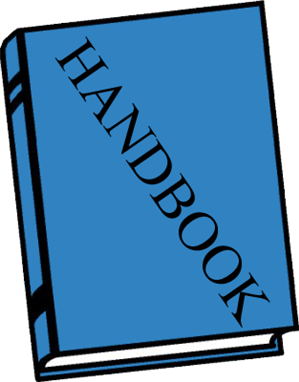 The broad focus has included:
Cleaning:
The frequency of school cleaning will increase, with a deep clean and disinfection, with a focus on enhanced cleaning and sanitizing during school hours.
Emphasis will be placed on personal hygeine. Students and staff must wash or disinfect their hands each time they enter the school throughout the day. 
Screening and daily precautions:
SSCS will be communicating further before the fall on self-screening, before students leave the home, to ensure that a student or staff member does not attend school if they have symptoms or are ill.
A screening information tool will be provided to each family upon registration, along with a form to sign indicating that each family has read and understood the screening proceedure.
Procedures are being finalized to address staff and students who develop symptoms at school. For students that will include providing them with a mask before taking them to a designated room where they can be comfortable until parents/ guardians can come to the school and pick them up. The room would then be cleaned and sanitized.
Visitors of the school will be asked to do the same self-screening prior to attending the school. Restrictions will also be in place to limit the number of visitors allowed in the school.
Protective Personal Equipment (PPE):
Grade 4 to 12 students and staff must wear masks where physical distancing cannot be maintained, including on school buses.
Exemptions will be made for students and staff who are unable to wear a mask due to medical or other needs.
Mask use for kindergarten to grade 3 students is optional.
All students and staff will get 2 reusable masks, and we encourage families to purchase a few extras for themselves.
Communication with families:
SSCS staff will continue to communicate with you as more details are available via email.  Please feel free to contact us with your questions or concerns. We are in this together.